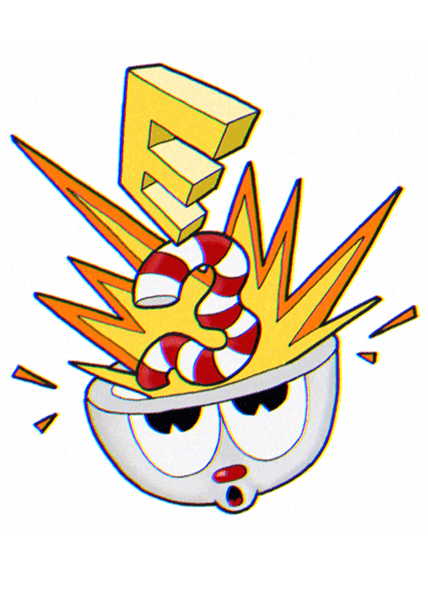 E3 2016: Predictions
Or: How I learned to stop worrying and love being wrong
Published June 11, 2016
E3 is upon us! Just time for some predictions based on absolutely nothing.
This list spun out of an Xbox subreddit comment from a few weeks ago, so is A) biased towards Microsoft, and B) probably already out of date.
Microsoft:
Hardware redesign and/or specification bump
Halo Wars 2 - Hopefully gameplay, but at least a new trailer
Age of Empires IV - Combine that and Halo Wars 2, and it'd be a great time to add Keyboard/Mouse support to the Xbox One
Double down on backwards-compatibility - More games (long shot - other consoles e.g. original Xbox, Dreamcast). Probably be an EA Access tie in (more 360 games in the Vault)
ID@Xbox roundup - Could be just about anything, but I'm hoping to see more Cupheard
Battlefield 1 - Trailer and early maps for Xbox One
Forza Horizon 3
Crackdown 3 / Recore / Scalebound - Probably mentioned; level of detail will depend on if/when they have been delayed (possibly held for Gamescom)
Sea of Thieves - Gameplay and trailer
Gears 4 - Gameplay demo
(Possibly at E3; may or may not be at MS) Bioshock Remastered
Possibly too soon, but Alan Wake 2?
Halo 6 - possible, but likely only a teaser trailer or part of the Halo Wars 2 block. Maybe also a Halo 3 Anniversary as MCC DLC (long shot)
Long shots - Phantom Dust / Banjo 3 / new Conker
Very long shot - Xbox One is a PC / can boot into Windows 10
Nintendo Xbox
Sony:
Call of Duty: Infinite Warfare - Trailer and early maps for PS4
Persona 5 - Trailer
The Last Guardian - Trailer and release date
Final Fantasy VII - Trailer and release window
Big block of VR games
Horizon Zero Dawn - gameplay demo.
Long shot - Steins;Gate 0 trailer
Long shot - New IP from Kojima Productions
Very long shot - Sleeping Dogs 2 teaser
Bethesda:
Red Dead 3 and/or Red Dead Redemption Remastered
Skyrim re-release on PS4/Xbox One
Dishonored 2 - trailer and release date
Fallout 4 - Additional DLC details (with 'out today' or a very close release date)
Prey 2
EA:
Pele's Story Time 2
Mass Effect Andromeda - Trailer
Mobile games block
Titanfall 2 - gameplay trailer
Skate 4 - 'out today'
Ubisoft:
Watch_Dogs 2 - gameplay trailer
New IP teaser
New Splinter Cell
Let's Dance and Live Performance
ENGAGE