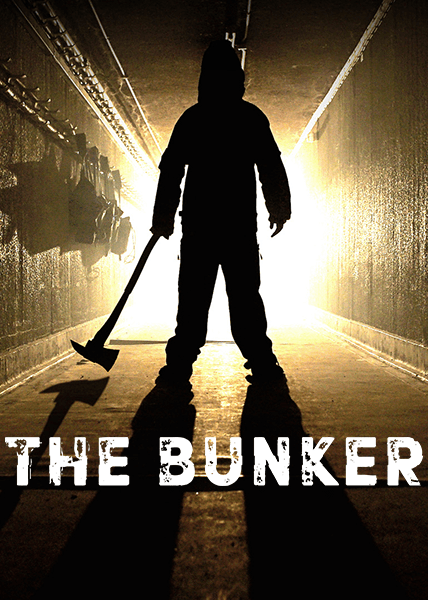 The Bunker – 2016's Best Use of FMV? Maybe.
****
Reviewed September 27, 2016 on Xbox One
Psychological horror plus FMV is not a combination that immediately seems like a good idea - the horror relies on instilling a feeling of tension and anxiety in the player, and the hammy, campy tendencies of many FMV games would undercut that in an instant. Fortunately, The Bunker plays it straight and handles its narrative well, and it joins a growing set of titles, such as Contradiction, that can be considered great modern FMV games. Sharp writing, superb acting, and excellent cinematography come together to form a compelling experience.
From such a setup, it is easy to start thinking of clichéd story tropes that could follow, such as John not actually being alone in the bunker, or that he has been left behind after the resolution of the war. The game's writing toys with these ideas in a interesting way, with the flashbacks often hinting that one or more of these obvious stories is the entirety of what is going on. The way it continually hinted towards ideas, then contradicted or suggested something else was afoot, kept me guessing right up until the end of the game, and built a sense of tension as I could never really feel sure of myself. This neatly mirrored the experience that John was having as he had more flashbacks, slowly piecing together and remembering the history of the bunker. This narrative comes together in a convincing, yet unexpected, way - there's enough subtle foreshadowing that the resolution doesn't feel like it came out of nowhere, but avoids tipping its hand early and revealing key details before John would know them. Overall, The Bunker is a sharply written piece of fiction.
One complaint that could be made against the game is that it is extremely linear, with there being little to no player choice in how the story unfolds and the interactivity being limited to merely triggering the next scene. I'd tend to disagree with this view, as The Bunker is good at adding optional flavour to the world, such as inhabitant logs stored on a Commodore computer. There's no reason that these things must be included to serve the narrative, but build the world and reward the, admittedly limited, exploration. Most of these items are voice acted, and go a long way to establishing how the bunker was when it was fully inhabited. A dairy entry from a young John really stood out; "We had ham today. It's sort of pink and sticky" is great illustration of the limited life experiences to which John has had access, and how even the mundane can seem strange and unpleasant. Furthermore, the interactive nature does just enough to feel engaging, and raises the tension beyond what a non-interactive movie could provide - if I hesitate, John hesitates, for instance. I'd likely to have seen this branch the narrative a little more, as merely starting a scene over immediately if I fail to act is somewhat immersion breaking, but I didn't think this to be a huge problem with the game.
Also, towards the end of the game, there are a couple of quick time events that did not feel particularly great. The first was partly my fault - I glanced away from the screen to check the time, and in that brief moment missed an unexpected QTE. This would have been fine - I should have been paying more attention - but the game reset me to two or three minutes prior which felt unnecessarily long as those minutes were mostly filled with solving a basic environmental puzzle. The second was a button mashing event, and I failed on the first time despite starting almost immediately and trying reasonably hard. It's narratively justified that this event would not be an easy task for John, but it felt rather out of place as all previous button mashing was almost trivial and largely without consequence. A slightly longer window on this event may have been better. As with the technical issues, this are fairly minor issues, and it is certainly possible to get through the game without encountering them.
Overall though, The Bunker is an excellent game, and one that I'd glad to have played. The cast performances are terrific, the writing is sharp, and the mechanics are sufficient for the story it sets out to tell. It is a great example that FMV games don't have to be over the top and campy (as fun as that can be) to be compelling, and is a great example of this style of game.